BOAT SLIPS
Pike Creek & Lake St. Clair
A BOATERS PARADISE:
FULL FOR 2018 SEASON
Call 519-790-8017 to be placed on Waiting List
Ted "Dudleys" Marina is not just a c​onvenient location for your boat. Our family-friendly marina is a growing facility which includes washrooms, change room, water access, electrical hook-ups, and relaxed seating along the property.
Our charming facilities combined with professional service from our dedicated staff ensure you will have an exceptional experience both on and off the water!​​​​​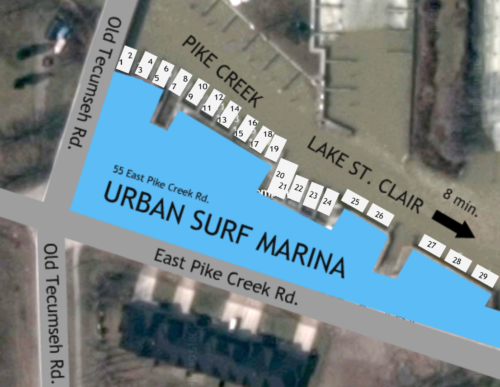 BOAT RAMP:
Members Only Deep cement boat ramp with trailer parking and easy access to Pike Creek/Lake St. Clair hotspots.